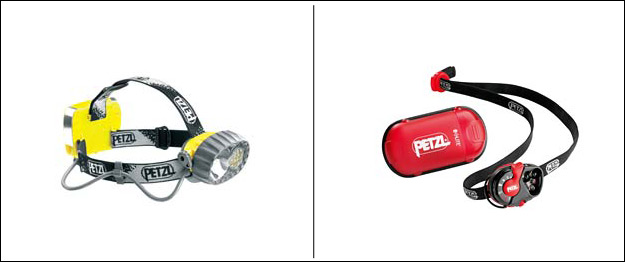 Stirnlampe
- Derzeit nur in Englisch verfügbar
Bei der Teilnahme an einem SRT Advanced Kurs benötigen Sie einen Wasserdicht Stirnlampe.
There are many different headlamps available however for water rescue one that is waterproof is much more useful than one that short circuits when it gets a bit damp. LED bulbs provide lots of light for little power and have mostly taken over the head lamp field.
Size, cost and weight as well as the amount of light output are all considerations to bear in mind by the purchase of a new head lamp.
We personally like the Petzl range of head lamps. Particularly the Duo LED14, the Tikka XP and the e+lite.